Study reveals acres of spawning grounds in Upper Columbia River
May 3, 2021News Release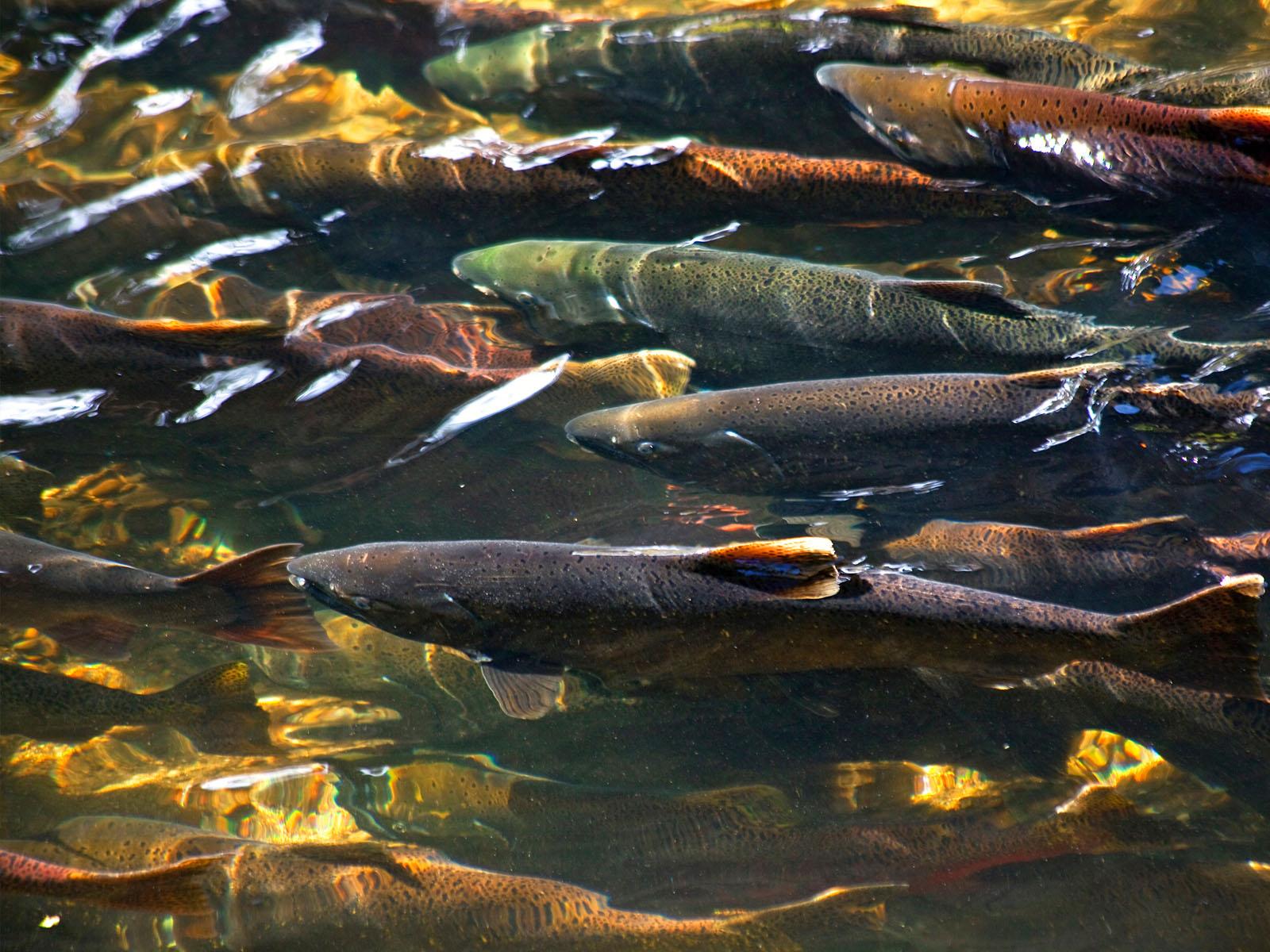 Researchers at PNNL and the Confederated Tribes of the Colville Reservation collaborated to quantify how much spawning habitat awaits migratory salmon in a portion of the Upper Columbia River. The work is part of a larger effort led by the Upper Columbia United Tribes, who are exploring the feasibility of reintroducing salmon to the currently blocked stretch of the river.
(Photo by Danita Delimont | Shutterstock.com)
RICHLAND, Wash.—In a multi-stage effort to return migratory salmon to the Upper Columbia River so the fish may rekindle self-sustaining populations, scientists recently concluded that acres of suitable habitat await the salmon, should they be able to reach it. Much work remains, however, before that goal can be realized.
By modeling the gravel and water that fall and summer Chinook salmon use when nesting, researchers assessed underwater habitat to better understand how spawning fish would fare in the river's blocked stretch.
"Our study was part of phase one, which assessed the overall feasibility of salmon reintroduction" said fisheries scientist Brian Bellgraph, a coauthor of the study. "And our findings showed there's a decent amount of habitat up there."
The assessment explored more than 47 miles of river running between Kettle Falls, Wash., up to the Canadian border. The region could provide nesting space for a range of 5,786 to 32,728 spawning adults, depending on how the fish space themselves.
"The phase one work showed that the habitat is in really good condition," said policy analyst Laura Robinson of the Upper Columbia United Tribes, "and there's a lot of it up here." Findings from the plan's initial phase contend that "hundreds of miles of streams" are available to support both adult and juvenile salmon.
The phased plan is orchestrated through the Upper Columbia United Tribes, a tribal nonprofit representing the Coeur d'Alene Tribe, the Confederated Tribes of the Colville Reservation, the Kalispel Tribe of Indians, the Kootenai Tribe of Idaho, and the Spokane Tribe of Indians, and adopted into the Northwest Power and Conservation Council's Fish and Wildlife Program.
Alongside researchers at the Confederated Tribes of the Colville Reservation, scientists from the U.S. Department of Energy's Pacific Northwest National Laboratory detailed their findings in a study published in the journal Northwest Science. The study is one of many that inform a larger project led by Native American tribes to understand what challenges the fish face and how best to set them on a successful path…
https://www.pnnl.gov/news-media/suitable-spawning-habitat-awaits-salmon