"This is our future we're talking about," she says. "We can all do something, because small things do add up."
"In Lancaster, Rosie Mills successfully campaigned to get her local council to declare a "climate emergency", after gathering more than 1,000 signatures for her petition – all while studying for her A-levels.
"It means under-18s will now be part of the decision-making process in dealing with climate change, looking at ways for the city to eventually produce no carbon at all.
"Local environmental concerns are a priority, Rosie says, following severe flooding in the region in recent years.
"I'm worried about many things, especially in my local area, because Lancaster is a coastal area," she says.
"Three years ago, we had an awful storm, Storm Desmond, which absolutely devastated the area.
"There was mass flooding all around and it was repeated again two years later, in 2017."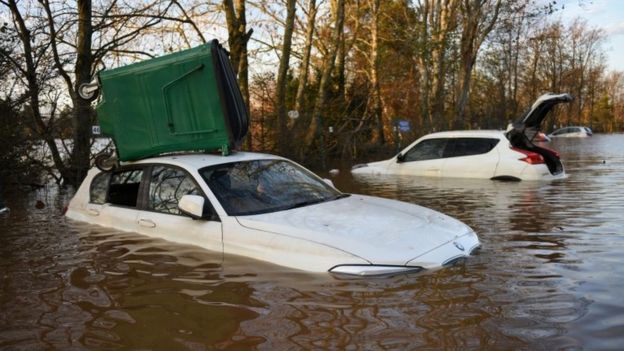 Rosie tries to live a sustainable lifestyle and wants to encourage others to do the same.
"Thousands of students around the world shouldn't have to strike off school to make our voices heard," she says.  "Our world shouldn't have to have conservation, because our planet should be being respected and preserved."
---